Tasmania Casinos offers exciting entertainment and the chance for locals and visitors alike. Whether you're looking to try your luck on the spin of a roulette wheel or indulge in the thrill of modern slot machines, the casino scene in Tasmania has something for everyone.
In this guide, we'll take a comprehensive look at both land-based and online casinos in Tasmania, providing insights into the diverse gaming options, gambling laws, responsible gaming practices, and more. Join us on this journey through the captivating world of Tasmania Casinos.
Top Tasmanian Online Casinos 2023
Tasmania's Land-Based Casinos
Embark on a journey through Tasmania's finest entertainment hubs – its land-based casinos. From the opulent Country Club Casino in Launceston to the iconic Wrest Point Hotel Casino in Hobart, these gaming destinations blend luxury, excitement, and leisure, offering unforgettable experiences for all who venture through their doors.
Country Club Casino (Launceston)
Nestled amidst the scenic landscapes of Launceston, the Country Club Casino is a premier destination for gaming enthusiasts. With its luxurious atmosphere, this casino offers a wide array of table games, including blackjack and roulette, and an impressive collection of modern pokies.
Beyond gaming, guests can enjoy fine dining experiences, unwind at the spa, or tee off at the adjacent golf course. The Country Club Casino seamlessly combines entertainment and relaxation, making it a sought-after spot for gaming and leisure.
Wrest Point Hotel Casino (Hobart)
As Tasmania's first casino, the Wrest Point Hotel Casino in Hobart holds a special place in the hearts of locals and tourists alike. Its iconic tower overlooking the Derwent River is a landmark of luxury and excitement. The casino floor boasts a variety of gaming options, from traditional table games to state-of-the-art electronic machines.
With multiple dining venues and live entertainment, the Wrest Point experience extends beyond the casino floor. A vibrant history and modern charm converge, making this casino a cornerstone of Tasmania's gaming landscape.
Online Gambling in Tasmania
In addition to its captivating land-based casinos, Tasmania opens the doors to a dynamic online gambling world. Embracing the convenience of the digital age, Tasmanian residents can access various online casino platforms from the comfort of their homes.
These platforms offer an extensive selection of casino games, from classic favourites like blackjack and roulette to the latest pokies and live dealer experiences.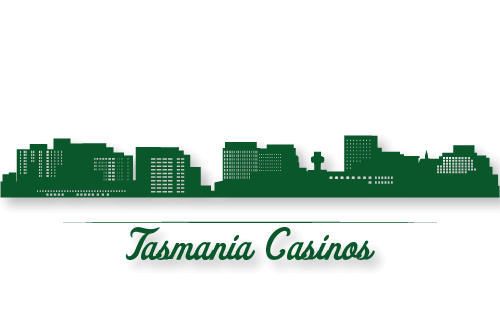 Advantages of Tasmania Online Gambling
Online gambling provides several advantages that appeal to a broad spectrum of players. The accessibility factor is paramount – players can enjoy their favourite games 24/7, eliminating the need to travel to a physical casino. The diverse game libraries cater to various preferences, allowing players to explore many gaming options with just a few clicks.
Privacy and Convenience
One of the compelling aspects of online gambling is the privacy it affords. Players can engage in gaming activities without concern for their appearance or social interactions, creating a comfortable and pressure-free environment. Moreover, the convenience of playing on smartphones, tablets, or computers means that gaming fits seamlessly into the daily routine, whether during commutes or leisure time at home.
Challenges and Responsible Gaming
While online gambling presents many benefits, addressing potential challenges is crucial. Responsible gaming is paramount, and players should limit their time and spending to prevent overindulgence. Tasmanian players have access to resources and support for responsible gambling, ensuring that the thrill of online gaming remains within healthy boundaries.
Choosing Reputable Tasmania Platforms
When delving into the world of online gambling, it's essential to choose reputable and licensed platforms. These platforms adhere to strict regulations, ensuring fair play and secure transactions. When selecting an online casino, players should consider factors like licensing, game variety, payment methods, and customer support.
Tasmania Gambling Laws and Regulations
Understanding the legal landscape is paramount when exploring the world of casinos and gambling in Tasmania. The regulation of gambling activities ensures fairness, transparency, and the protection of players and the industry. Here's a comprehensive look at Tasmania's gambling laws and regulatory framework:
Tasmanian Gaming Control Act: The cornerstone of gambling regulation in Tasmania is the Gaming Control Act. Enacted to oversee the lawful operation of casinos, gaming machines, and wagering activities, this legislation sets out the requirements for obtaining licenses, the conduct of gaming operations, and the responsibilities of operators. The Act also establishes the Tasmanian Liquor and Gaming Commission as the governing body responsible for overseeing and enforcing these regulations.
Licensing and Compliance: Tasmania Casino operators must obtain licenses under the Gaming Control Act. These licenses are subject to rigorous scrutiny to ensure the integrity of the gaming industry. Regulatory authorities assess financial stability, responsible gaming policies, and preventing criminal influence before granting licenses. Compliance with ongoing regulations and reporting requirements is crucial for maintaining these licenses.
Minors and Responsible Gambling: Tasmanian gambling laws prohibit individuals under 18 from participating in gambling activities. Strict ID verification measures are in place to prevent underage gambling. Moreover, the state places significant emphasis on responsible gambling. Operators must provide information on responsible gaming practices, self-exclusion programs, and resources for seeking help with gambling-related issues.
Anti-Money Laundering Measures: To combat money laundering and illicit financial activities, Tasmania's gambling laws align with national anti-money laundering legislation. Casinos must implement stringent Know Your Customer (KYC) procedures, monitor transactions for suspicious activity, and report any potentially unlawful transactions to authorities.
Advertising and Promotion: Tasmanian gambling laws also extend to advertising and promoting gambling activities. Operators must adhere to regulations that ensure advertising is transparent, accurate, and not targeting vulnerable individuals. This includes avoiding misleading claims and depicting gambling as a source of financial success.
Penalties for Non-Compliance: Non-compliance with gambling laws can result in severe penalties, including fines and revocation of licenses. Regulatory authorities maintain a vigilant approach to enforcement, aiming to uphold the integrity of Tasmania's gambling industry.
Enjoy Tasmania Casinos Today!
Tasmania's casino landscape beckons with excitement and entertainment, whether within the luxurious walls of land-based casinos or the virtual realm of online gaming. This guide has unveiled the allure of Country Club Casino and Wrest Point Hotel Casino, each embodying a unique blend of luxury and leisure. Meanwhile, online gambling offers accessibility and diversity at your fingertips, with privacy and responsible gaming practices at the forefront.
Yet, amid the allure, navigating this realm responsibly is paramount. Tasmania's gambling laws are pillars of fairness, protecting players and industry integrity. Understanding the legal framework ensures a secure and enjoyable experience, whether in the physical or digital realm.
So, whether you find yourself amidst the opulent ambience of a land-based casino or indulging in the convenience of online gaming, remember to embrace the thrill responsibly. Adhere to the regulations, set limits, and relish the excitement without losing sight of the importance of responsible enjoyment. As you venture into Tasmania's world of casinos and gambling, may your experiences be thrilling and mindful.
More Land-Based Casinos