Online bingo is an exciting lottery-style game that allows Aussie players a chance at huge jackpots. If you're looking for the best online bingo sites, then we've got you covered.
We've included our favourite websites below, along with everything you need to know about playing the game. So, take a gander at our guide to bingo online and the best ways to win more money!
Popular Online Bingo Sites
How to Play Bingo Online
Playing online bingo games is as easy as winning a card at your local pub. Whether it's real money or free bingo, the steps essentially remain the same:
Sign up for a casino account and verify it to win real money from our listed sites.
Fund your real money balance with a secure banking option to get a shot at the real money jackpots.
Pick a game from the casino library and buy your bingo ticket from the caller.
Wait for the caller (dealer) to draw a number from the barrel and announce it, then match as needed on your bingo card.
Collect any prizes before starting another round.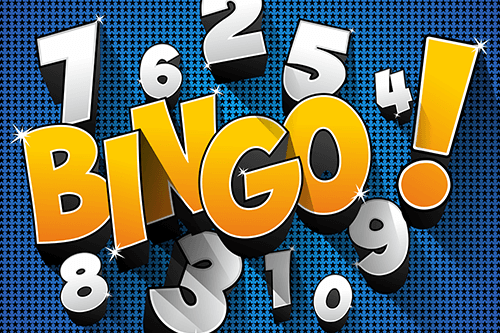 Basic Online Bingo Rules
All online bingo games are simple to play, much like other lottery games, you'll find. Still, when you've got a bingo card, you need to follow the rules:
Each player must receive an unmarked card with a grid of numbers.
The bingo dealer (caller) will always announce numbers and the corresponding letter on the card.
You must mark each number on the card when the caller announces it.
All drawn numbers are added to the board for tracking so that players can keep an eye on the winning combinations.
You will win the game only if your numbers are marked, and you announce a full pattern.
There are multiple ways to win a game of bingo, which we'll get into later.
Each letter and number combo is controlled by the Random Number Generator (RNG) and is spat out independently.
Types of Australian Bingo Games
There are many different types of bingo games globally, but there are four common categories online. These are broken up into the number of balls in play, but where you live will dictate how many balls are used.
Winning Online Bingo Cards
There are many winning combinations available to bingo players, and these will vary across variants. Still, you'll experience some common patterns, so we've listed them below.
Straight Line: A straight line is the most common combination and can be made horizontally, vertically or diagonally.
Four Corners: This pattern requires the least numbers to win when you match the four corners of the card.
Outer Edge: An outer edge, or frame, is made of the outer squares of your bingo ticket.
Letter Pattern: Popular matches include an X, W, Z, E, and L from winning numbers.
Multiple Rows: Typically, you win by matching more than one column or row on your bingo card.
Full House: Generally, this card only wins when every square on the ticket is filled in and won't give you the largest prize in 90-ball bingo.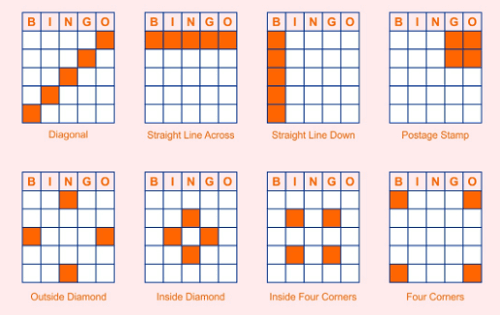 Top 10 Bingo Games Online
Australian Online Bingo FAQs