Queensland Casinos offer an exciting and vibrant gaming experience in the heart of Australia's Sunshine State. With a diverse range of establishments scattered across this picturesque region, these land-based casinos beckon locals and tourists alike. From the glittering lights of Brisbane's premier casinos to charming coastal establishments, Queensland offers a thrilling blend of entertainment, gaming, and relaxation.
In this comprehensive guide, we'll delve into the captivating world of Queensland's land-based casinos, uncovering their unique attractions, games, amenities, and much more, ensuring your visit is truly memorable.
Best Queensland Online Casinos 2023
Top Land-Based Casinos in Queensland
Each of these top land-based casinos in Queensland offers a distinct blend of gaming, entertainment, and amenities, ensuring visitors enjoy a memorable and thrilling experience in this enchanting Australian state.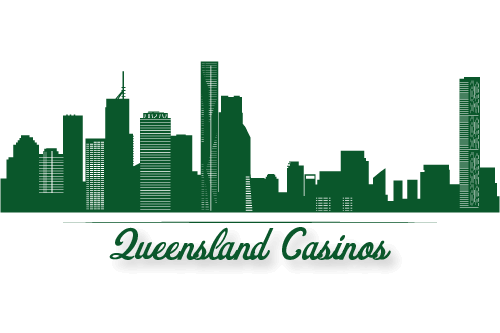 Gambling Laws and Regulations in Queensland
Navigating the realm of Queensland's land-based casinos involves a keen understanding of the gambling laws and regulations that shape the gaming landscape in the Sunshine State. These legal frameworks ensure fair play, responsible gambling practices, and the overall integrity of casino operations.
Understanding these gambling laws and regulations is essential for casino operators and patrons. By upholding these legal standards, Queensland's land-based casinos strive to create a safe and enjoyable environment for all visitors while also contributing to the region's broader social and economic fabric.
Licensing and Regulation
Under the Casino Control Act 1982, Queensland's land-based casinos operate under strict regulatory supervision. The Queensland Office of Liquor and Gaming Regulation (OLGR) oversees casino licensing, compliance, and enforcement of gambling laws. Casinos must obtain a license that outlines the terms and conditions of operation, ensuring that they adhere to legal standards.
Queensland Age Restrictions
To maintain responsible gambling practices, strict age restrictions apply to casino entry. In Queensland, individuals must be at least 18 to enter and engage in casino activities. This measure aims to protect minors from exposure to gambling and its potential risks.
Responsible Gambling Measures
Queensland's casinos are committed to promoting responsible gambling. They provide resources and support to help patrons make informed decisions. These measures include self-exclusion programs, allowing individuals to voluntarily exclude themselves from casino premises, and information on problem gambling helplines for those seeking assistance.
Gaming Machines and Table Games
The Casino Control Act governs the types of games that casinos can offer. This includes various gaming machines (slot machines or pokies) and table games such as blackjack, roulette, poker, and baccarat. The act outlines the rules and regulations for these games to ensure fairness and prevent fraudulent practices.
Financial Transactions and Reporting
Casinos are required to implement stringent financial reporting and anti-money laundering measures. They must maintain transparent records of financial transactions and report any suspicious activities to relevant authorities, contributing to the prevention of money laundering and illegal financial operations.
Queensland Advertising and Promotion
Casino advertising and promotional activities are also subject to regulations. These guidelines aim to prevent misleading or deceptive advertising practices that potentially exploit vulnerable individuals. Casinos must ensure their marketing materials adhere to ethical standards and promote responsible gambling.
Queensland Community Impact
Gambling laws in Queensland also address the social and community impact of casinos. Operators are encouraged to contribute positively to the community by supporting local charities, responsible gambling initiatives, and community engagement programs.
Embark on Queensland's Casino Adventure: Winning Experiences Await!
In the captivating realm of Queensland's land-based casinos, a world of excitement, entertainment, and possibilities unfolds. From the glittering lights of The Star Gold Coast to the tropical oasis of The Ville Hotel and Casino, this comprehensive guide has explored the diverse tapestry of gaming destinations across the Sunshine State.
Navigating the intricacies of gambling laws and regulations, we've delved into responsible gaming practices and the measures to ensure fair play. Whether you're seeking the thrill of the gaming floor, indulging in gourmet dining, or simply basking in the vibrant atmosphere, Queensland's casinos offer an unforgettable blend of experiences.
So, don your lucky attire and venture forth to discover the winning moments and cherished memories that await in Queensland's captivating casino landscape.
More Local Casinos