If you are interested in finding out about online roulette and play, this guide is for you. Roulette online is fun to play with a lot of betting options. The game is not that different from how you would play it at a land-based casino.
In this guide, we share how to play roulette online, covering areas such as the wheel layout, best bets, and where to play for real money. If you are also interested in free online roulette, continue reading below.
Play Online Roulette for Real Money
Online Roulette Real Money
Most of the time, when players are interested in online roulette, they want to play for real money. What does it mean to play roulette online for real money?
It means you risk real cash with a chance of winning back the money you bet and more.
However, even though it is easy to play online roulette for real money, it still requires your understanding of the rules. Luckily, there are betting systems and strategies you can use to improve your winning chances.
 How to Play Roulette
As we have mentioned, it is easy to play roulette online. There are a few steps you can follow to play the game.
See the step-by-step guide below:
Find the best online roulette casinos. Make sure that the casino site is regulated and safe for online gambling.
If you don't have an account already, create one following the on-screen guide.
Once the registration process is complete, you will have to deposit into your casino account to play for real money. Visit the cashier page and select a banking method, the amount you want to deposit, and deposit.
The funds will take a few minutes to reflect in your casino account. Visit the casino lobby and choose to play roulette from the game selection.
Choose your bet amount and the kind of bet you want to make, hit the spin button, and wait for the RNG to spin the wheel. When the wheel stops, the ball will land in a slot.
If the slot matches the bet you made, you will get a payout added to your casino account.
You can choose to start the game again or visit the cashier to withdraw your winnings.
Roulette Bets
On the roulette table, you will have various betting options. The table reflects the wheel even though it might not look as simple as the wheel.
The different bets are divided into two groups: outside and inside bets. These two groups cover the numbers 0-36, which are inside bets, and if it not numbers, it will fall under outside bets.
For your understanding, see below for a breakdown of the bets available in the game.
Inside Bets
Straight – a single number bet.
Split – a bet on two numbers split across.
Street – a bet on three numbers in a line.
Corner – a bet on four numbers connected by the same corner.
Six Line – a bet on six numbers that are on two adjacent lines.
Trio – three numbers bet, which includes at least a zero.
First Four – the bet covers 0-1-2-3.
Basket – a bet on the first four numbers and the double zero.
Outside Bets
1-18 or 19-36 – a bet that covers 18 numbers.
Red or Black – betting on the ball landing on either a red or black slot.
Odd or Even – betting on whether the number that the ball lands in is odd or even.
Dozen – betting on 12 numbers on the first, second, or third section of the table.
Column – a bet that covers 12 numbers in a vertical column.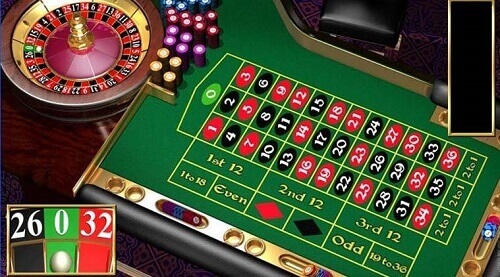 Types of Roulette Online
Online roulette has variations you can choose to play. You can choose which one to play based on the house edge or payouts. All the variations are great to play and available at a lot of the best online roulette sites.
Here are the various types of online roulette games:
American Roulette – the game has two zeros, which gives it a higher house edge.
French Roulette – the La Partage and En Prison make this game different from the other variations, which gives you half of your bet back when the ball lands in a zero.
European Roulette – this version features one zero and a low house edge.
Mini Roulette – it has numbers 0-12 and uses the same rules as European roulette.
Live Dealer Roulette – offers land-based gaming via video streaming and a real-life dealer.
Tips for Top Online Roulette
There are ways you can improve your gaming when you play roulette online. We have put together the tips below to keep in mind while playing. Your gaming will be more enjoyable when you use them.
Play free roulette – you can practice playing the game by trying it out for free. If there are any betting systems you want to try out, free online roulette is the best.
Manage your bankroll – when you allocate your gambling budget and use it properly, you will enjoy longer gaming sessions.
If unsure, place outside bets – these bets have a 50/50 chance of winning and hit a lot more than inside bets. So, you will be better off placing the outside bets.
Choose the right strategy or system – there are a few systems you can use to improve your winning chances. However, you need to be smart about which one you should use. Also, choose one that works well with the budget you have.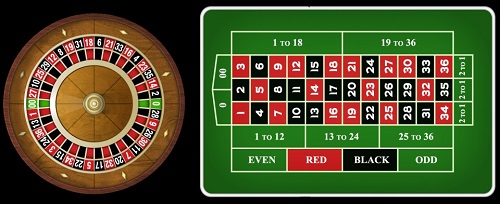 More Casino Games
Best Roulette Online: FAQs