In the thrilling online gambling world, pokie symbols reign supreme, captivating players and enhancing their gaming adventure. These symbols are key to unlocking excitement, bonuses, and potential riches. Each element carries significance and allure, from classic cherries and sevens to mesmerizing themed symbols.
Understanding the importance of pokie symbols is essential for players seeking an immersive and rewarding experience. So get ready to dive into a realm where characters hold power to ignite your luck and amplify your winnings. Explore the fascinating world of pokie symbols and elevate your online gambling escapades to unprecedented heights!
Best Online Pokie Casinos 2023
Types of Pokie Symbols
By incorporating a diverse array of classic and thematic symbols, pokie games cater to various player preferences, ensuring an engaging and visually captivating experience. Whether you crave the simplicity of traditional characters or the immersive allure of thematic symbols, pokies have a rich tapestry of signs to keep you entertained and enthralled.
Classic Pokie Symbols
Classic pokie symbols evoke a sense of nostalgia, taking players back to the origins of pokie machines. These timeless icons are instantly recognizable and add a touch of traditional charm to the reels. They include:
Cherries: The iconic cherry symbol, often associated with early slot machines, represents simplicity and a dash of sweetness. Landing a combination of cherries can yield modest but frequent payouts.
Lemons: Tangy and refreshing, the lemon symbol brings a zesty twist to pokie games. Landing lemon symbols in a winning combination like cherries can produce small yet consistent rewards.
Bells: The ringing of bells signals a celebration, and in the world of pokies, bell symbols are a harbinger of excitement. Matching bells across the reels can unlock generous payouts and create a festive atmosphere.
Bars: The bar symbol, reminiscent of classic casino slots, comes in various forms, including single, double, and triple bars. Moreover, these symbols often act as multipliers, amplifying the value of winning combinations.
Sevens: Symbolizing luck and good fortune, the number seven is popular in pokies. Landing a combination of sevens can lead to substantial rewards, and hitting the elusive jackpot with three sevens is a dream for many players.
Thematic Pokie Symbols
Thematic symbols transport players to captivating worlds, immersing them in unique narratives and experiences. These symbols are tailored to specific themes, making each pokie game a visual delight. Some common thematic signs include:
Egyptian-themed: Pyramids, pharaohs, scarabs, and hieroglyphics adorn the reels, taking players on a virtual journey to ancient Egypt. These symbols are associated with mystery, adventure, and the possibility of unearthing hidden treasures.
Animal-themed: From majestic lions to playful dolphins, animal-themed characters bring the beauty and diversity of the animal kingdom to the pokie reels. In addition, these symbols often carry symbolic meanings and evoke a sense of wonder and connection with nature.
Fruit-themed: The vibrant and juicy fruits like watermelons, oranges, and grapes add a refreshing touch to pokie games. Fruit symbols are long-standing in gambling, representing simplicity, luck, and the classic slot machine experience.
Mythological: Mythological symbols draw inspiration from ancient tales and legends featuring gods, goddesses, and mythical creatures. These symbols tap into the fascination with mythology and offer players a sense of awe and grandeur.
Adventure-themed: Adventure-themed symbols, such as compasses, maps, and treasure chests, ignite the spirit of exploration and thrill. They invite players to embark on epic quests, uncover hidden riches, and satisfy their thirst for adventure.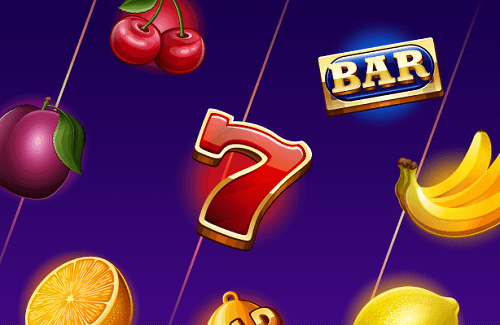 Power Up Your Wins with Wild Pokie Symbols
Wild symbols are like the jokers of the pokie world, adding an element of unpredictability and excitement to the reels. These special symbols have the power to substitute for other regular symbols, helping players complete winning combinations. The primary purpose of wild symbols is to increase the chances of winning and enhance overall gameplay.
Expanding Wilds: When an expanding wild symbol lands on a reel, it expands vertically or horizontally to cover the entire reel. This expansion often leads to multiple winning combinations, maximizing the potential for big wins.
Stacked Wilds: Stacked wild symbols appear as a stack of characters on a single reel. When they land, they can fill an entire reel, increasing the probability of creating multiple winning combinations simultaneously.
Sticky Wilds: Sticky wild symbols remain in place for a specified number of spins or until a specific condition is met. These symbols allow winning combinations to form as they stay fixed on the reels during subsequent spins.
Shifting Wilds: Shifting wild symbols move across the reels, usually with each subsequent spin. They turn one reel position at a time, potentially creating new winning combinations as they traverse the game grid.
Trailing Wilds: Trailing wild symbols create a trail of wild symbols as they move across the reels. These symbols leave a path of wilds in their wake, increasing the chances of forming winning combinations as they progress.
Scatter Pokie Symbols: Unleashing Bonus Bonanzas and Free Spins Galore!
Scatter pokie symbols often stand out with unique designs or animations, ensuring they catch the player's attention and ignite anticipation for the special features they unlock. Plus, their appearance on the reels is often accompanied by celebratory sounds or visual effects, adding to the sense of joy and anticipation.
By incorporating scatter symbols into pokie games, developers allow players to embark on an exhilarating bonus-filled journey. The prospect of triggering free spins, multipliers, bonus games, and even progressive jackpots through scatter symbols makes each spin an adventure worth experiencing.
Role and Function of Scatter Pokie Symbols
Scatter symbols are the key to unlocking a world of thrilling bonuses and exciting features in pokie games. Unlike other symbols that must align on specific paylines, scatter symbols can appear anywhere on the reels to activate their unique powers. Their primary function is to trigger special bonuses and rewards, adding excitement to the gameplay.
Special Features and Bonuses Triggered by Scatter Symbols
Free Spins: Scatter symbols often unleash the coveted free spins feature. Landing several scatter icons on the reels can award players a predetermined number of free spins. During these free spins, players can win without wagering additional credits, maximizing their chances of securing significant payouts.
Multipliers: Some scatters come with multiplier effects, increasing the value of winnings. When these symbols appear in winning combinations or during bonus rounds, they can multiply the payout by a predetermined factor, amplifying the excitement and potential rewards.
Bonus Games: Scatters can also unlock captivating bonus games. When players land the required number of scatter symbols, they are transported to a separate bonus round or mini-game, where they can participate in interactive activities, make choices, and potentially win additional prizes.
Progressive Jackpots: In certain pokie games, scatters contribute to accumulating a progressive jackpot. Landing specific scatter symbol combinations can trigger the advanced jackpot feature, allowing players to win life-changing sums of money that continue to grow until claimed.
Extra Wild Symbols: Scatter pokie symbols can introduce additional wild symbols to the reels. These extra wilds can enhance winning potential by substituting for other icons, creating more winning combinations, and boosting overall payouts.
Bonus Pokie Symbols: Extraordinary Rewards and Unlock Hidden Treasures!
Bonus pokie symbols are vital to unlocking extraordinary rewards and hidden treasures in pokie games. These special symbols are designed to activate unique bonus features or mini-games that offer players additional opportunities to win big. With their distinctive appearance and thrilling functionality, bonus symbols add excitement and anticipation to the gameplay.
Bonus pokie symbols are often adorned with captivating visuals and animations designed to capture players' attention and evoke a sense of anticipation for the exciting rewards and surprises that await. The thrill of discovering bonus symbols on the reels fuels the excitement and keeps players engaged as they embark on a quest for great winnings.
By including a variety of bonus symbols, pokie games offer players a chance to unlock hidden treasures and experience gameplay beyond traditional spinning reels. The allure of attractive bonus features, interactive mini-games, and the potential for substantial rewards make bonus symbols an essential ingredient in pokie excitement.
Different Types of Bonus Symbols
Pick-and-Win Bonus: When players land pick-and-win bonus symbols on the reels, they are transported to a mini-game to choose from hidden prizes. Each selection reveals rewards, ranging from instant cash prizes to free spins or multipliers, adding interactive fun and potential riches.
Wheel of Fortune Bonus: The bonus symbols initiate a spinning wheel feature. Players get to spin the wheel, divided into various segments, offering prizes such as cash rewards, free spins, or entry into additional bonus rounds. The anticipation builds as the wheel spins, creating a thrilling experience and the chance to win exciting prizes.
Match-and-Win Bonus: Match-and-win bonus symbols present players with a grid or a set of icons that they must match to reveal hidden prizes. By selecting characters one by one, players aim to find matching pairs or uncover special symbols that award bonus rewards. This interactive gameplay element adds a layer of engagement and surprise to the pokie experience.
Cascading Reels Bonus: Cascading reels bonus symbols trigger a cascading or tumbling reels feature. When these symbols appear, winning combinations disappear from the reels, allowing new characters to fall into place. This can lead to consecutive wins within a single spin and potentially unlock bonus rounds or other features.
Interactive Storyline Bonus: Some pokie games incorporate interactive storyline bonus symbols, where players follow a narrative and make choices that impact the outcome. These symbols immerse players in a captivating story, presenting them with decision points determining the rewards, multipliers, or bonus features they receive. This adds a unique element of player agency and personalization to the gameplay.
Multiplier Symbols: Expand Your Winnings with Turbo-Charged Multipliers!
Multiplier pokie symbols are the turbo boosters of pokie games, igniting your winnings and catapulting them to extraordinary heights. These special symbols can multiply the value of your payouts, delivering thrilling wins beyond the standard paytable rewards. With their electrifying presence on the reels, multiplier symbols add excitement and the potential for massive returns.
When multipliers combine with winning combinations, they magnify the payout by a specified multiplier value. For example, if a 2x multiplier pokie symbol accompanies a winning combination, the winnings are doubled. The higher the multiplier value, the more significant the boost to your payouts. This amplification effect can turn modest wins into monumental achievements, creating an electrifying gameplay experience.
Different Types of Multipliers
Regular Multiplier: Regular multipliers have a fixed value that remains constant throughout the game. Landing these symbols in winning combinations boosts your winnings by the predetermined multiplier, providing a reliable way to enhance your payouts.
Increasing Multiplier: Increasing multipliers start with a lower value and progressively increase their multiplier factor with each successive win. This creates an exciting upward momentum, where each success becomes more valuable than the last, and the potential for massive rewards grows with each consecutive winning spin.
Random Multiplier: Random multipliers add an element of surprise and unpredictability to the gameplay. These symbols can appear anytime during the game and apply a random multiplier value to the winning combination. The unexpected nature of random multipliers adds an exhilarating element of chance and keeps players on the edge of their seats.
Cascading Multiplier: Cascading multipliers combine the power of cascading reels with multiplier functionality. When winning combinations occur, the multiplier symbols involved multiply the payout. Then the winning symbols disappear, allowing new symbols to cascade down and potentially create additional winning combinations with even higher multipliers.
Stacked Multiplier: Stacked multipliers appear as stacked symbols on a single reel. When these symbols contribute to a winning combination, their multiplier values stack together, amplifying the winnings exponentially. Stacked multipliers have the potential to generate colossal payouts and create an electrifying gameplay experience.
Release the Power of Pokie Symbols and Take Your Wins to New Heights!
Pokie symbols are the magical ingredients that transform a simple spin into an exhilarating adventure. From wild symbols that bring excitement and substitution power to scatter symbols that unlock bonus bonanzas, multiplier symbols that turbo-charge your winnings, and progressive jackpot symbols that offer life-altering fortunes, each symbol type holds its unique charm and potential.
By understanding the different types of pokie symbols and their functionalities, players can confidently navigate the virtual reels and maximize their winning potential. Whether it's the thrill of landing wilds for great combinations, triggering free spins with scatters, enjoying multiplied payouts with multipliers, or chasing the dream of winning a life-changing progressive jackpot, these symbols enhance the gameplay experience and keep players engaged for hours on end.
So, embrace the power of pokie symbols, choose your favourite games wisely, and embark on a thrilling journey where every spin promises impressive wins. Get ready to unleash the full potential of these symbols and take your pokie experience to new heights of excitement and prosperity!
Remember, the reels are waiting, the symbols are calling, and fortunes await those bold enough to spin the reels and seize the rewards. So let the magic of pokie symbols guide your way, and may luck be on your side as you set forth on your quest for impressive wins!
More Online Pokies Guides