Recently updated on October 13th, 2023
Oscar's Grind, a well-known betting system, stands out in the world of gambling strategies. It's primarily employed in games featuring even-money bets with a specific target for winnings. Like most betting systems, it can help achieve that goal, but it carries the risk of substantial losses when it falls short.
What distinguishes Oscar's Grind from other systems like Martingale, Labouchere, or Fibonacci, is that it prompts players to increase bets after wins, not losses. This gradual approach makes it more of a "grind" toward reaching the winning objective, offering extended playing time with lower average bets.
Best Oscar's Grind Online Casinos
Oscar's Grind System Fundamentals
Oscar's Grind Betting System is a straightforward progressive strategy. By understanding its basic principles, you can employ it effectively to enhance your gaming experience.
This system's emphasis on patience and gradual gains makes it a preferred choice for many players seeking a more systematic way to approach betting. After all, when you lose you keep your bet.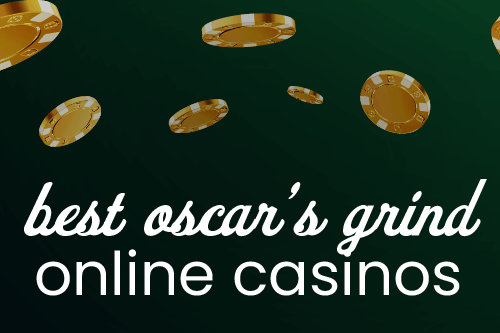 How to Use Oscar's Grind Strategy
Using Oscar's Grind Betting System at Australian online casinos requires a systematic approach. Let's break down the steps to make it easy for you to apply this strategy effectively.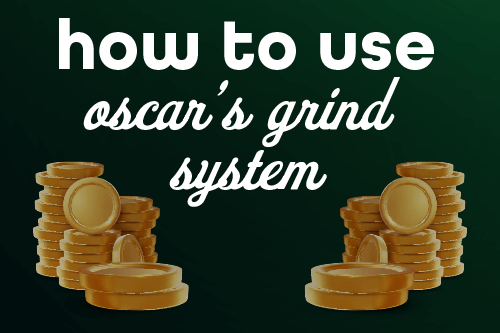 Oscar's Grind Betting System Pros and Cons
Understanding both the advantages and drawbacks of Oscar's Grind Betting System is crucial for making informed decisions when implementing this strategy at Australian online casinos.
While it offers a systematic and risk-mitigating approach, it's important to recognise its limitations and be prepared for the inherent uncertainties of gambling.
Oscar's Grind Betting System Pros
Simplicity and Ease of Use: One of the standout advantages of the system is its simplicity. It's a straightforward system that doesn't require complex calculations or intricate strategies. This makes it accessible to players of all skill levels, including beginners.
Effective Bankroll Management: the system encourages disciplined bankroll management. By setting clear win and loss limits and sticking to them, players can effectively control their spending and avoid significant losses. This systematic approach is appealing to those who want to manage their money wisely.
Mitigates Losses: the system's principle of keeping bets constant after a loss is a key feature. This approach helps protect your bankroll during losing streaks, preventing rapid depletion of your funds. It provides a more conservative strategy compared to aggressive betting systems.
Steady, Sustainable Gains: While it may not promise quick riches, the system aims for gradual, sustainable profits over time. It suits players who prefer a steady, long-term approach rather than high-risk, high-reward strategies.
Applicable to Even-Money Bets: The system works well with casino games that offer even-money bets, such as red/black or even/odd in roulette. This flexibility means you can apply the system in various games, providing flexibility in your gaming choices.
Oscar's Grind Betting System Cons
No Guarantee of Wins: Like all betting systems, Oscar's Grind does not guarantee consistent wins. It's essential to understand that gambling inherently carries risks, and no strategy can eliminate those risks.
Limited Profit Potential: The gradual nature of the system means that profits accumulate slowly. If you're seeking significant short-term gains, this system may not align with your goals. High-rollers may find it less appealing from its conservative approach.
Risk of Hitting Table Limits: In some cases, you may reach the table's betting limits before completing a full sequence, limiting your ability to apply the system effectively. This can be frustrating, particularly in games with stringent betting restrictions.
Requires Patience: Success with the system hinges on patience. It may take some time to see substantial profits, and players who prefer quicker results might find this aspect of the system less appealing.
Emotion Management: the system demands emotional control. Prolonged losing streaks can be mentally challenging, and players must maintain discipline and stick to the system even when faced with setbacks. This can be difficult for those who struggle with emotional management in gambling situations.
More Betting Systems
Reverse Labouchere System
1326 Strategy
Flat Betting
Oscar's Grind Betting Strategy FAQs