This guide will answer the top online poker FAQs (Frequently Asked Questions). Many aspiring Australian online poker players have been raising questions about online poker games. There is no limit to the number of sites providing answers to those questions, but not all of them offer elaborate answers. Hence, we took our time to collect these top questions and provide answers to them.
We hope this guide covers answers to those questions to your satisfaction. See our recommended casinos below if you are looking for the best online poker sites to play.
Best Online Sites Australia 2023
Top Online Poker FAQs
Below is a list of online poker FAQs by Australians. Although these are not the only queries, they are the top queries. Our expert guide provides resolute answers to all these online poker FAQs.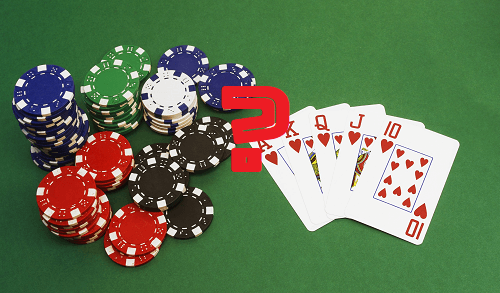 Is Online Poker Legal in Australia?
The answer is yes; you can legally play online poker in Australia. This question was on the top FAQs due to the fact that Australian authorities have enacted prohibiting legislation against online gambling. This meant that Australian casinos were prohibited from providing online gambling services.
However, the laws do not stipulate that Australian players are not allowed to gamble online. These thus left the burden on Australian online casinos rather than Australian players. For that reason, some Australian online casinos started operating outside Australia to offer Aussie players their favourite casino games.
How do You Play Online Poker in Australia?
Topping the online poker FAQs was also a question on how to play online poker in Australia. Online poker is similar to poker played at land-based casinos.
If you don't know how to play poker. Here is a simple guide on how to play:
You must pick an online poker site you want to play on.
Sign in or register an account.
Make a deposit and claim your welcome bonus.
Start playing.
Your objective is to make the best hand to win. Depending on the poker variant you are playing, the best hand is either the highest-ranking or the lowest-ranking hand.
The most important aspect of poker games is betting. Once the dealer deals cards to the players, players can:
Fold: Give up their hand and stop playing
Call: Match the minimum bet amount or,
Raise: Double the bet amount. If the player raises, that player has set a new bet amount that other players should meet. Read our poker rules guide for more on how to play poker online.
What are the Poker Hand Rankings?
Here are poker hand rankings:
Royal Flush: This is the highest-ranking hand in poker. A royal flush is made up of the cards; 10, Jack, Queen, King, and Ace of the same suit.
Straight Flush: This is the second highest-ranking hand. A straight flush is a hand made up of five consecutive cards of the same suit.
Four of a Kind: This is only outranked by a Royal Flush and a Straight Flush and is made up of any four cards of the same value.
Full House: A full house follows four of a kind. If you have three cards of the same value and two cards of the same value, you are holding a full house.
Flush: A flush is a hand with five cards of the same suit.
Straight: A straight hand is a hand with any five consecutive cards.
Three of a Kind: Three of a kind is a hand with three cards of the same value.
Two Pair: Two pair is a hand with any two pairs; two cards of the same value and another two cards of the same value.
One Pair: One pair is the second lowest ranking hand and comprises only one pair.
High Card: A high card is the lowest-ranking hand. These are five cards that do not meet any of the above requirements.
Are Online Poker Sites Rigged?
No, online poker games are not rigged. Online poker casino sites are licensed and regulated. These casinos use a random number generator system responsible for shuffling the poker cards. This system's purpose is to generate random outcomes and thus ensure that the poker outcomes are fair.
Are there Online Poker Sites for Real Money in Australia?
Aussies can play online poker games for real money. As stated, Australian laws do not prohibit Australian players from gambling online. All you must do is find the best online poker Australia sites and start playing.
Can You Make Money on Online Poker?
Yes, you can. You can make money playing online if you are a good poker player. You can study online poker strategies if you are not a good player. Many good poker players are making a lot of money from playing poker online.
How Much Do Online Poker Players Make?
The money players make depends on their poker skills, risk orientation, and how often they play. According to the statistics, good poker players earn $600 to $10 000 per month. Professional poker players also make millions playing tournaments.
How to Cheat at Online Poker?
We don't recommend that you attempt cheating at online casinos. This is because it is almost impossible to cheat in online casinos, and you are most likely to get caught. The best way to beat the casino is by learning poker strategies.
How Can I Play Poker Online with Friends?
You can play online poker with friends by asking them to join you in live poker rooms. Many online poker casinos offer live poker games. All you have to do is join when the traffic is less. Remember, you will have to play with real money if you play in live poker rooms.
How Can I win Online Poker Tournaments?
The best way to win online tournaments is to master your poker strategies. Once confident, you can start playing in tournaments with small stakes and work your way up. Another way to win tournaments is by practising poker often and watching videos to see how some of the best players beat their opponents.
Is Online Poker Profitable?
Poker can be profitable to good players. However, we advise players to play the game mainly for fun and not as a way of making a living. You will see your skills improve when you continuously enjoy the game for fun. That's when you will start seeing more money rolling in.
Online Poker FAQS – Our Final Thoughts
Although online poker is legal for Australian players, we urge players to play responsibly. Players are also advised to play low stake online poker games to improve their gameplay, then work their way up.
We hope this guide answered your online poker FAQ(s) to your satisfaction. Remember poker is a game of both luck and skill and you will not always win. This is the reason you should always play the game for fun more than anything.
More About Online Poker